Community
Respect Protect Connect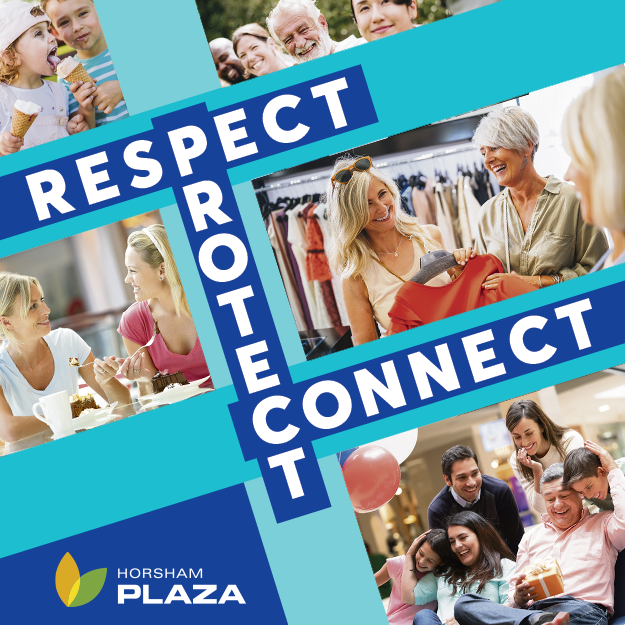 Our initiative – "Respect Protect Connect" embodies our commitment to provide a safe environment for our retail staff, customers, and contractors; an environment that they look forward to working and shopping in every day.
Respect Protect Connect is about making sure Horsham Plaza is a family friendly space for you, our retail family and contractors to enjoy, be safe and feel welcome, always.
That's why we're investing in better security initiatives to make this a safer space for our community.
Some of these initiatives include:
A 'Zero Tolerance' approach to offenders that display offensive, aggressive or intimidating behaviour which in any way contrasts our vision of providing a safe and family friendly place.
Body cams worn by all Security guards.
Partnering with local organisations and community groups to support each other
We will continue to evolve this initiative and welcome any feedback you may have to ensure we are effective in making Horsham Plaza a safe and welcoming place to work and shop.
Raffles & Displays
We are proud to support local community groups.
Bookings are available for raffle ticket sales, community displays, membership drives, local community events for not-for-profit organisations.
We can provide a trestle, tablecloths and chairs at no charge.
You will need to provide a copy of your organisations current Public Liability when booking.
Call into the management office to arrange.